We all love fresh fruit juice, but  for many vegetable juicing recipes are a bit brow-raising especially to beginners  who are starting the Consecration for the first time.  A list below will over you 10 of the TOP juicing recipes that taste fresh and yummy, but will offer you more nutrients and vitamins during our month long consecration.
Juicing Recipes
1. Eat Your Greens
2 hand fulls of spinach
2 celery stalks
4 stalks kale
2 apples
2 big carrots
hand full of grapes
2. My Pineapple Goodness
1 large handful of fresh baby spinach
1/2 fresh pineapple
10 strawberries
1/2 cucumber
3. Strawberry Fields
2 Apples
2 Carrots
8 Strawberries
4. Green Machine
3 stalks celery
2 cups spinach
2 cucumbers
1 green apple
5. Wake-up
1 regular orange
2-3 skinny carrots
2 1/2 sweet potatoes
1 chunk of ginger (about an inch)
6. Veggie Lover
1 beet
1 very large carrot
1 bell pepper
1 apple (cored)
3 stalks of celery
3″ chunk of Daikon radish
1/2 bunch of cilantro
1/2 bunch of kale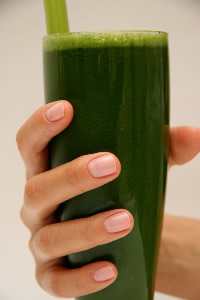 7. Greens Love You
4 stalks of celery
½ bunch of kale
3" chunk of diakon radish
1 small cucumber
½ bunch of spinach
A few sprigs of cilantro or flat leaf parsley …
8. Very Berry Apple Berry
2 cups strawberries
2 peeled oranges
1 cup rasberries
2 apples
9. Sweet Berry Treat
2 apples
1 pear
1 beet
1 kiwi
handful of blue berries
Handful of Parsley
3 Leaves of Curly Kale
1 Kiwi – not too soft peeled
1 Granny Smith Apple
All of these recipes can be found at your local grocery store. Just have your juicier ready, toss in the ingredients, add a touch of ice, and you're ready to go!
http://westa.org/wp-content/uploads/2013/01/juice.jpg
1000
1600
[email protected]
http://westa.org/wp-content/uploads/2015/09/logo_.png
[email protected]
2013-01-15 12:49:22
2014-12-17 20:25:49
Top 10 Juicing Recipes for Consecration